Youniverse
2016
Organizer, curator, and initiator of the project Youniverse centered around consciousness, mindfulness, and art with 50+ international contributors for apexart, a non-profit arts organization in Lower Manhattan New York City
"It seems time to overcome senses of self, territory, and ownership, and to be nonjudgmental, uniting, kind, and loving finds hannes bend. For 'self'-accomplishments: e.g. artist-in-residence at the Quantum Physics Alemán Lab and Institute of Neuroscience at the University of Oregon 2014-16 where he conducted neuroscientific studies on meditation and visual stimuli for the creation of the virtual reality program "mYndful" with heart rate biofeedback for improved mindfulness in everyday lifestyles and refugee camps. International presentations and papers at the Bronx Museum Biennale, NY; Helsinki University; Rice University; Science of Consciousness, University of Arizona; "Best Presentation Award" in the panel "Well-Being Computing: AI Meets Health and Happiness Science," AAAI 2016 Spring Symposia, Stanford University."
apexart's programs are supported in part by The Andy Warhol Foundation for the Visual Arts, The Buhl Foundation, the Degenstein Foundation, Lambent Foundation Fund of Tides Foundation, Bloomberg Philanthropies, The Greenwich Collection Ltd., Affirmation Arts Fund, the Milton and Sally Avery Arts Foundation, the Fifth Floor Foundation, and with public funds from the New York City Department of Cultural Affairs in partnership with the City Council and the New York State Council on the Arts with the support of Governor Andrew M. Cuomo and the New York State Legislature.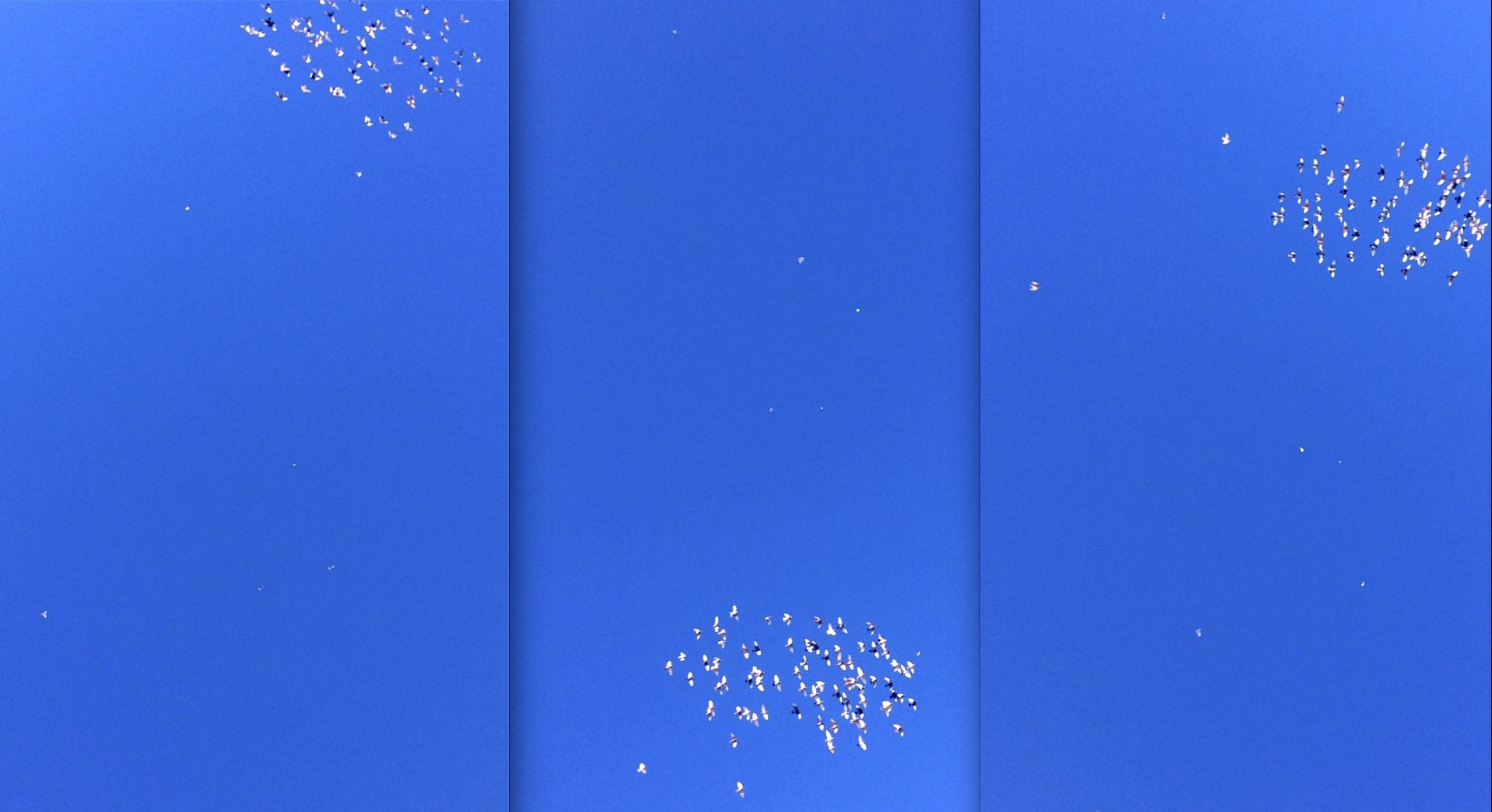 peaceful programs
2013
Video
Nike
2010
PVC, Plaster
Nike, Goddess of Victory: 15 x 10 x 10 inches Nike shoe: 16 x 15 x 14 inches
Installation view Satellites in the Night exhibition at Freies Museum Berlin in 2010 works: (in front) Knud Young Lunde, to the right (on wall): Robert Lazzarini and in the back: Jomar Statkun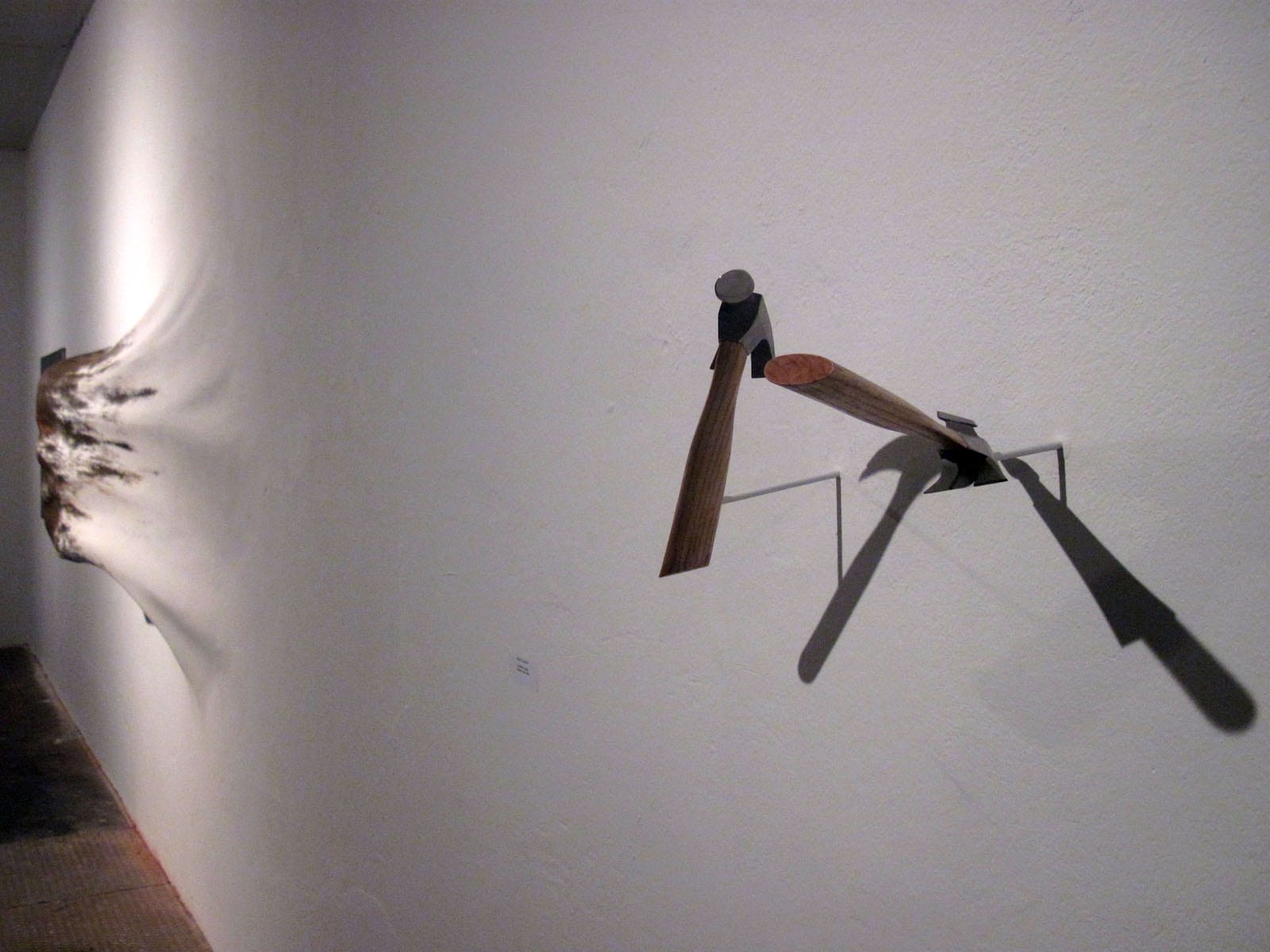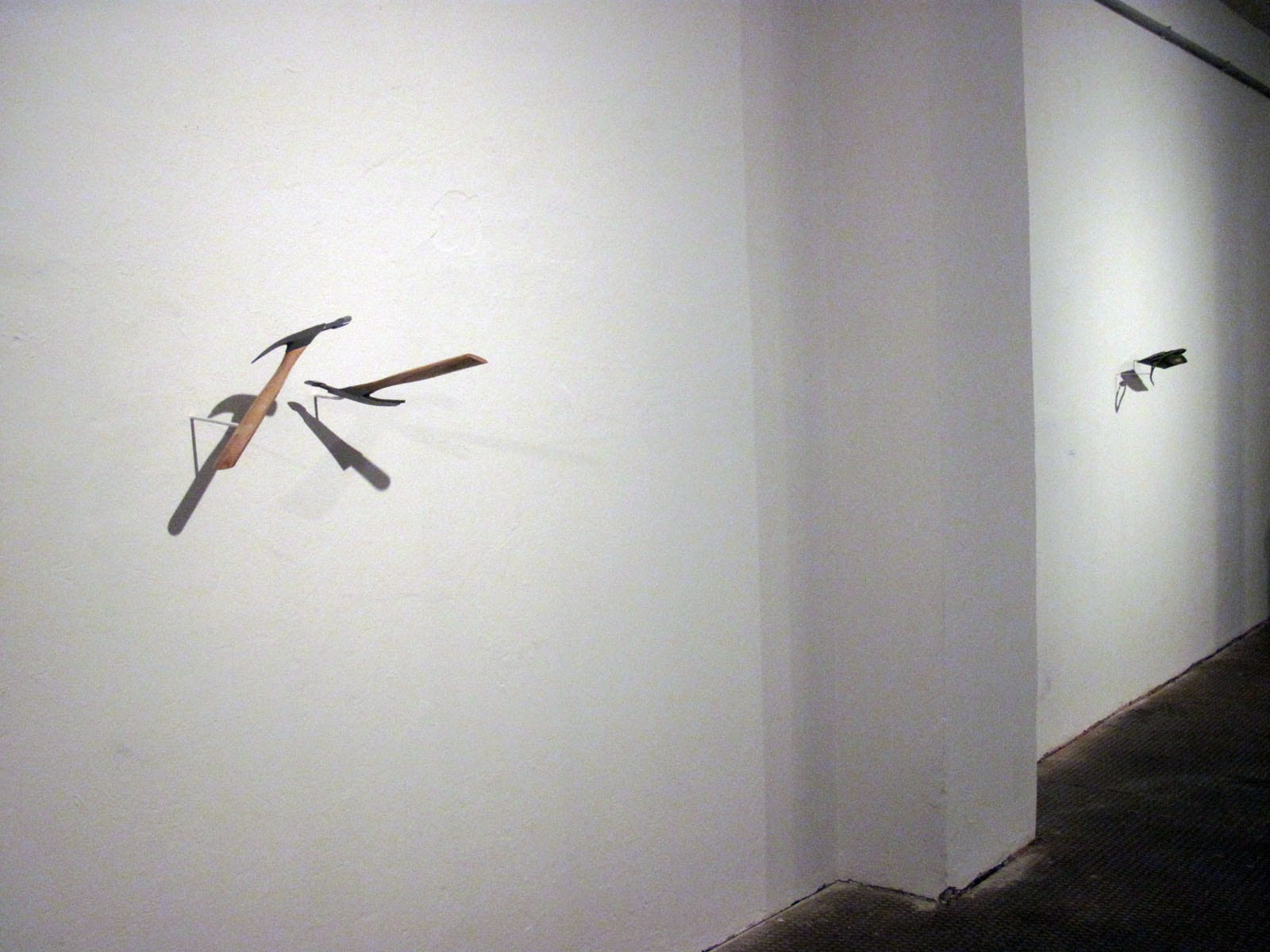 Satellites group exhibition at Freies Museum Berlin in 2010 further information, press release and installation views –
http://www.louisaconrad.com/arctic/freies-museum/
Artist Maxime Ballesteros site about the exhibition.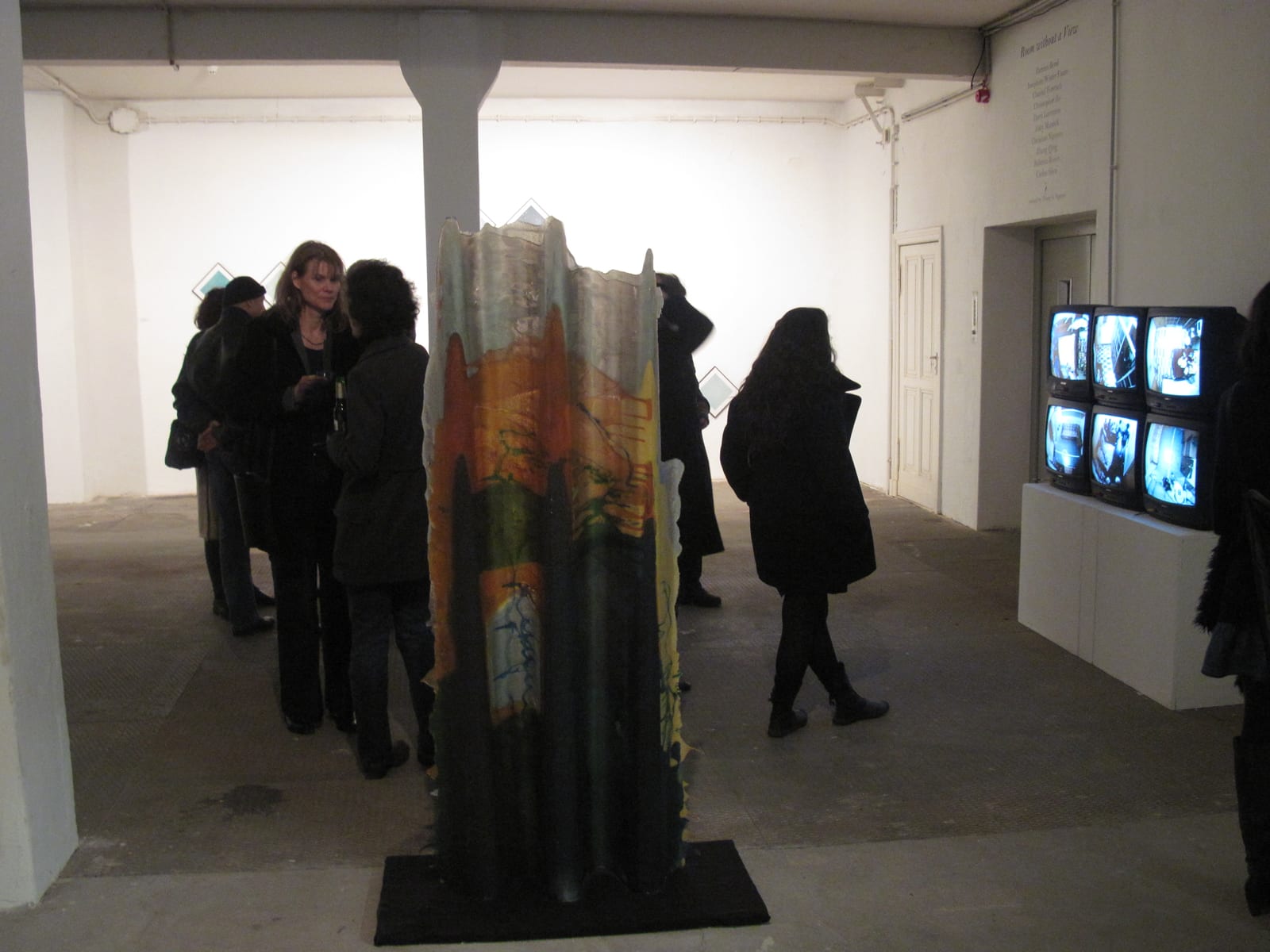 Excerpt from press release: "The three floors of Freies Museum Berlin neatly align for Satellites, three separately curated exhibitions that investigate different art world spheres and the poetics of "orbital," outer, and inner space – from confined buildings to the environment and vast nature, and beyond the atmospheric limits reaching into the alien cosmos."
creation of mankeYnd
2010
Taxidermied monkey, pvc, plaster
35 x 65 x 25 cm , 14 x 26 x 10 inches
David MonkEy
2010
PVC, Plaster
15 x 5 x 6 inches
EYES-EverYbody Is Enlightened Sometimes
2004
Mixed media, handheld barcode scanners
b00d
2004
Exhibition flyer, foldable into a 3D icosahedron-shaped object inspired by the Dymaxion world map of Buckminster Fuller
Group exhibition in Berlin 2004
While still a student in 2004, I initiated, organized and curated the exhibition b00d. An almost 8,000 sqf space under the subway line U1 in Berlin-Kreuzberg. It became the site of an international group show including the works of sixteen international artists. The conception of the exhibition appropriated marketing strategies with the distribution of 13,000 printed flyers. The realization of b00d was supported by ten companies, real estate agencies, and donations.